Have you been blessed by Ellerslie? Support our work with a tax-deductible donation.
Help us build bravehearted Christians for the times in which we live!
Ellerslie is a 501c3 non-profit organization supported in large part by the donations from those who are passionate about equipping today's believers through powerful, Biblical discipleship. Our vision is to see the return of triumphant Christianity to the stage of time and to labor in the trenches building up courageous men and women of the Cross.  We are so grateful for the prayers and support of friends like you!  Your support will help us:
Offer our Daily Thunder and sermon podcasts and videos at no cost to Christians around the world.
Enable eager Christians to attend our discipleship programs. Many students in need receive financial assistance through our scholarship program, which is made possible by your support.
Maintain our Ellerslie Campus as a set-apart place where Christians from around the world come to be spiritually refreshed and built strong in God's truth.
Strengthen the ministry work of Set Apart Ministries to equip women of all ages in Christ-centered femininity.
Support the Church at Ellerslie and provide powerful sermon to Christians around the world.
Both one-time and ongoing gifts are tax deductible. Thank you for partnering with us as we build bravehearted Christians for such a time as this!  Donate online here (feel free to notate a specific area of ministry you'd like to give toward in the comments section).
If you prefer to give via check, our mailing address is: Ellerslie, 655 Southwood Lane, Windsor CO 80550.
If you have any questions about giving to specific needs, feel free to reach out to us at [email protected].
On behalf of our entire team — thank you!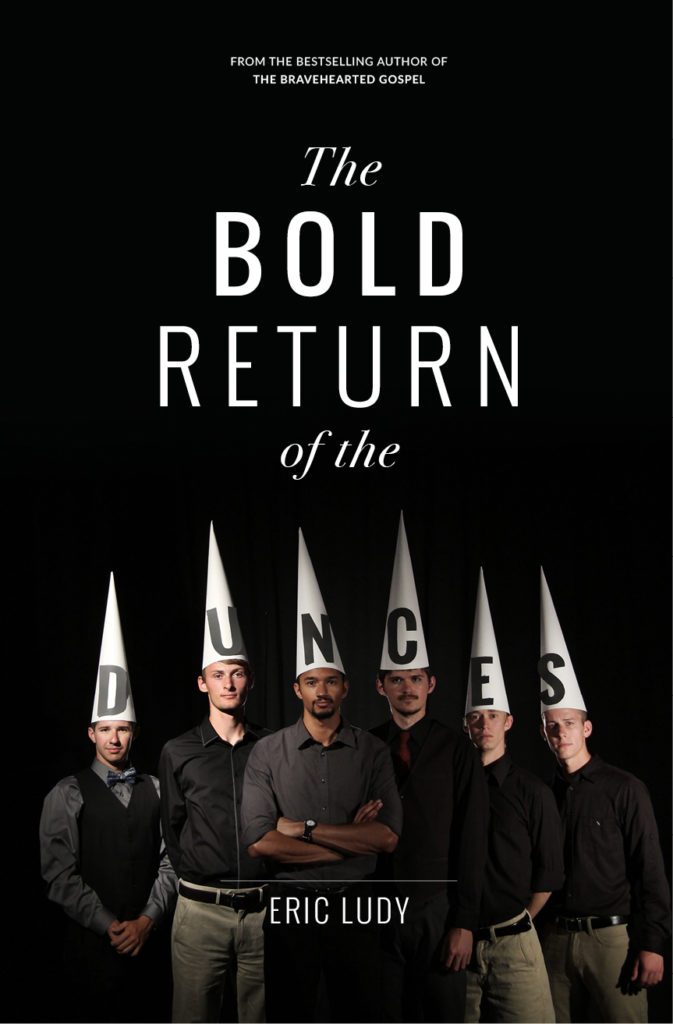 As our way of saying thanks for your donation, we would like to send you a complimentary PDF edition of Eric Ludy's book, The Bold Return of the Dunces. It's our small way of saying, "Thank you for washing our feet and making this ministry possible!"
If you have a burden to support the work of Ellerslie, we would be very blessed by any size gift. If you have additional questions as to our specific needs, projects, etc, please feel free to contact us at [email protected].
May God richly bless you!
— The Leadership Team at Ellerslie